Bonillas Traditional Magnet School
Upcoming Events
New Teacher and Principal Induction
First Day for Teachers and Planning
Professional Learning Days for Staff (No Classes)
Bonillas and our Magnet Plan
Bonillas is a neighborhood school and a traditional-themed magnet school. Students come from all over TUSD to be part of our traditional education.
Students who live inside our school boundary are automatically approved for enrollment. Students who live outside of our boundary are encouraged to apply through the
magnet application
.
Our 5th-grade students automatically receive offers of placement to Dodge Traditional Magnet Middle School, a Traditional Magnet, and our pipeline school. These placement offer letters are sent home to our 5th-grade families before Fall break.
Transportation is available for students who live inside TUSD's boundaries. To set up transportation you can contact the
transportation department
or call the school for additional support at 520-232-6600. Bonillas also provide a bus for transportation after school for students who want to attend the Boys and Girls Club program. For additional information on the Boys and Girls Club please email
karen.wilson@tusd1.org
or call the
Boys and Girls Club
at 520-300-5715.
Enroll Now for 2023-2024
Open enrollment season is here!
Turn in your application for the 2023-2024 school year today. Below are some important dates.
What Makes Us Special
Bonillas Traditional Elementary Magnet School embraces a theme of traditional academics with a sequentially structured academic program devoted to helping all students consistently achieve the highest possible competence in basic skills, develop their creative ability, grow in citizenship, assume responsibility for personal behavior, develop pride in high individual achievement, and learn the values of teamwork, cooperation, and social competence.

Teachers provide direct instruction in all content areas as well as independent and collaboration time for students to demonstrate mastery of new skills and content. All grades will receive direct writing instruction focusing on the traits of writing. The vertical alignment of our writing curriculum provides a strong foundation for students as they continue through their academic journey.

Bonillas offers three classes at every grade. This helps to keep our class sizes small. In addition to small class sizes, each grade level has a dedicated teaching assistant. They are able to help support teachers and students with a variety of tasks throughout the day. They work directly with students to support and enrich their learning in all content areas during whole class work and as independent support when that will help to best serve the student's needs.
Sports at Bonillas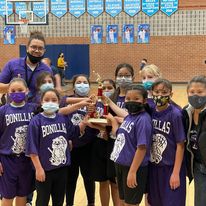 Bonillas has a lot of opportunities for students to participate in sports. Please contact Mr. Hopkins with any questions at
Mark.Hopkins@tusd1.org.
Here are the physical forms in
English
and
Spanish
. Physicals must be updated every year and turned in to the front office prior to any sports practice.
Cross Country is our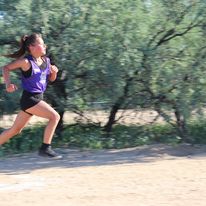 Fall sport. Students must have their physical forms turned in. Practices will be on Monday and Thursday after school until 4:00 pm. All students will be picked up in the back parking lot. Information about meets will be handed out at practice.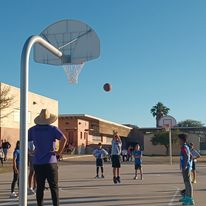 Boys and Girls basketball is our winter sport. Students must have their physical forms turned in. Students who have a physical on file from cross country do not need to get a new physical. Practices are after school until 4. Email
Coach Hanna
or
Coach Hopkins
for more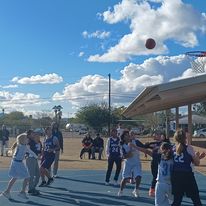 information and game schedules.
Track and Field will be offered in the spring for boys and girls. Students must have a current physical on file. If they participated in other sports this school year they do not need a new physical. Email
Coach Hopkins
for additional information.
Announcements
Congratulations on Raising Your Letter Grade
Congratulations to all of our students, families, teachers,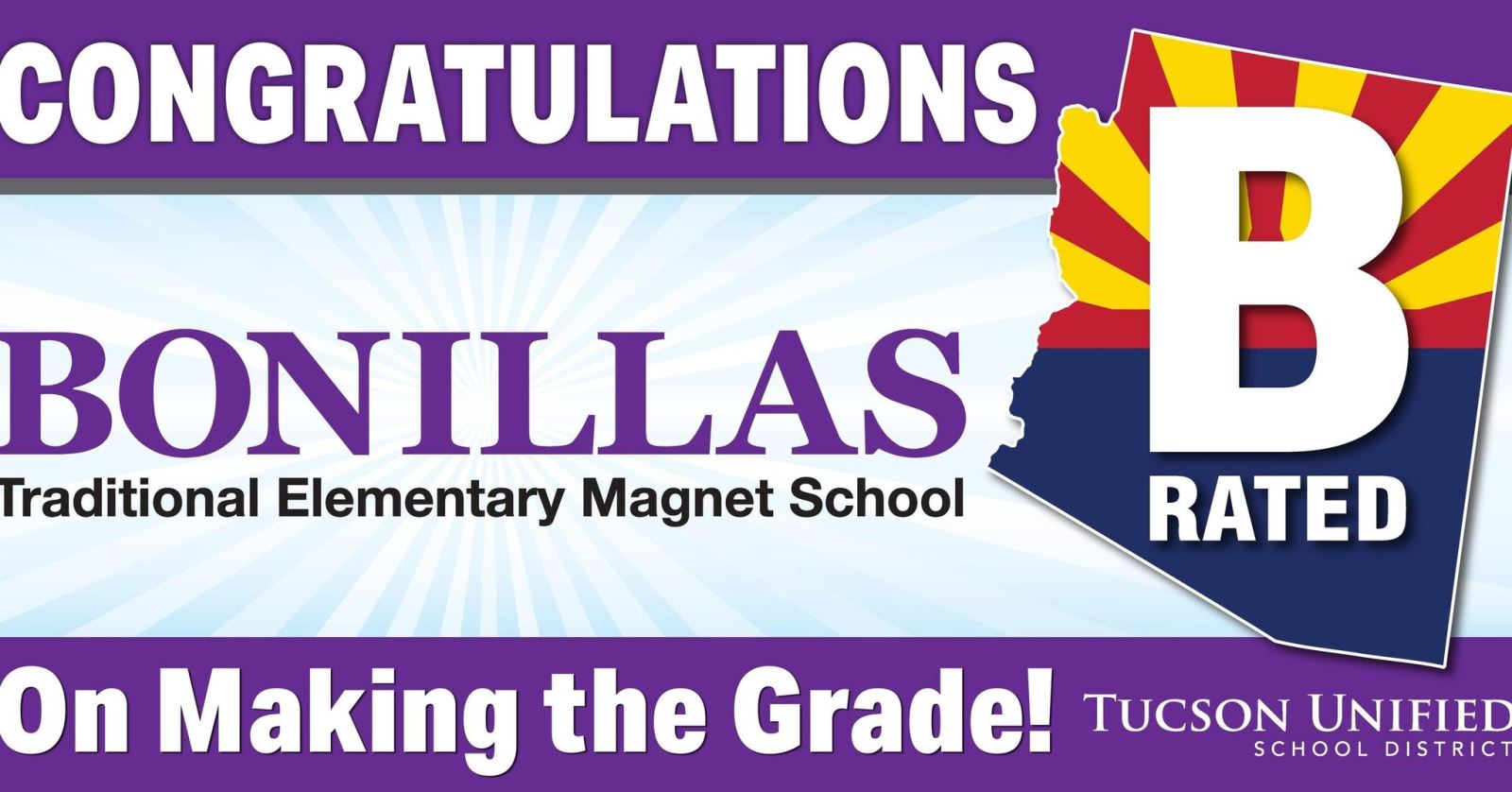 and staff! Bonillas has increased our state letter grade. We are now a strong B and we are not finished yet! Keep working hard, Beavers! We are so proud of you.
Bonillas was recognized as a top school for Imagine Learning. Watch the KGUN 9 video with our Princpal Mr. Schiavone.
A Top Performing Imagine Learning School
Bonillas is proud to be recognized as A Top Performing Imagine learning School! The students are continuing their hard work on the Imagine Learning Language and Literacy and their Math programs. Keep up the great work, Beavers!

Bonillas Merchandise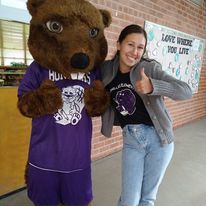 Show your Bonillas Spirit!
Shop Now!