Hello Bonillas Families and Community Members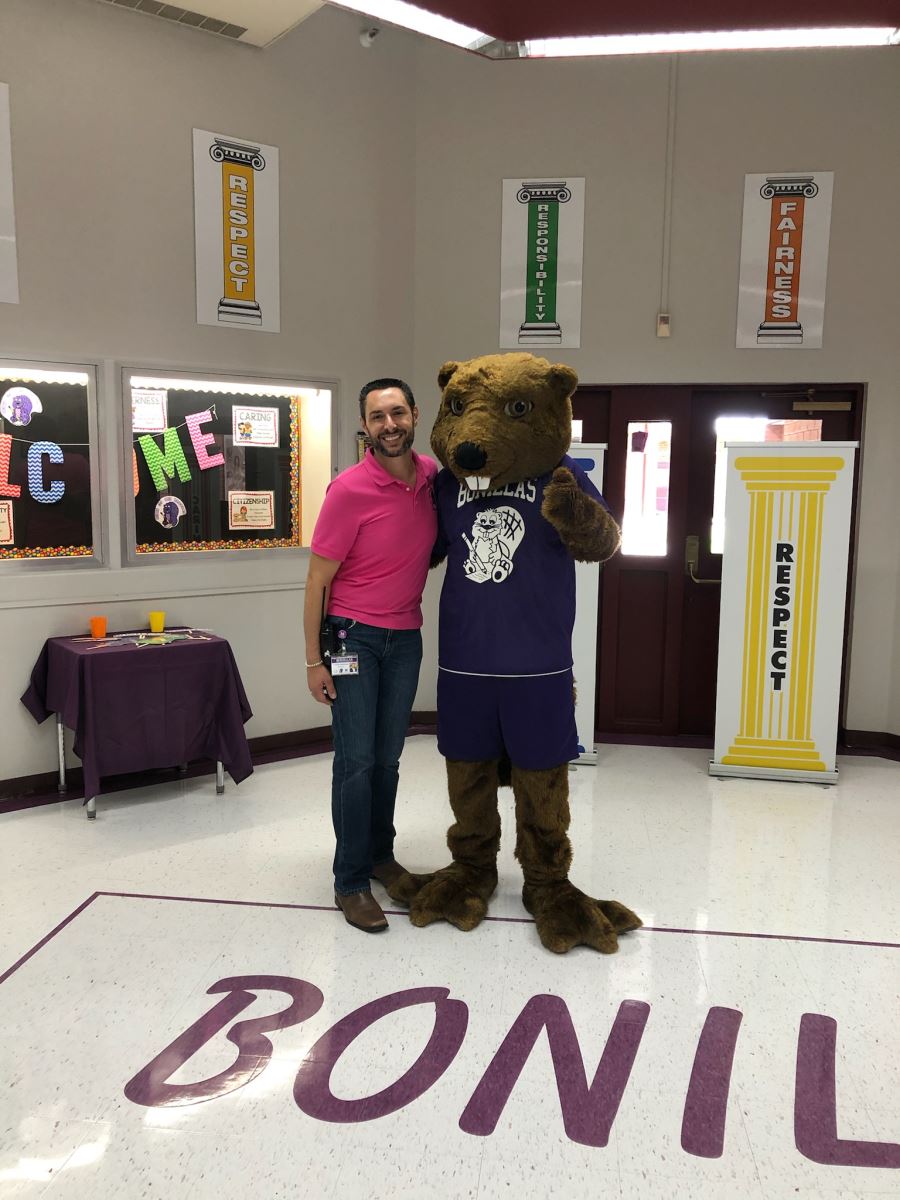 I want to welcome you to the Bonillas family. My name is Mr. Frankie Schiavone and I am honored to be returning as your principal for the 2022-2023 school year. We had a wonderful year last year with lots of hands-on learning and student growth. Over the summer, there were many renovations done to enhance the building and safety of our students and staff. Updated technology, carpets, flooring, and tinted windows are just some of the changes you will see on campus.
To maximize learning time, we ask students to arrive before the 8:27 bell. Students are welcome to enjoy free breakfast in our updated Caring Café from 8:00-8:30. Students join their grade level peers for free lunch in the Caring Café and on our new courtyard patio tables.
Bonillas has an incredibly involved Parent Teacher Committee. If you would like to join and help support the events, please contact our PTC President Sarah Boring. There are several other resources and supports available at Bonillas. Please contact Ms. Ruiz our School Community Liaison, or Mrs. Wilson our Magnet Coordinator, for additional information.

Follow our Facebook page to stay updated on fun events and information at Bonillas.
Frankie Schiavone, M.Ed.
Principal
Bonillas Traditional Elementary Magnet School
(520) 232-6600